Ground Solutions use top quality macro and micro nutrients to give tree, shrubs and turf the best nutrition they need and to bring the best result of fertilization in Phoenix, Arizona. We will make your trees, shrubs, and turn healthier and your flowering plants will produce nicer brighter flowers than ever before.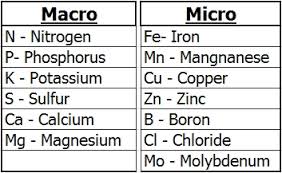 Fertilizing Trees , shrubs and turf
Fertilizing regularly with high quality fertilizer, Organic material and Micro nutrients  is vital to the health and vitality of your landscape. Trees and shrubs that are stressed are very susceptible to disease and pest infestation that cause severe injury or death if left untreated.
A good fertilizing program will not only lead to a more beautiful and vibrant landscape but maintaining the health of them eliminates the possibility of having to replace them at a fraction of the cost.
If a tree or shrub has an existing pest problem, we can mix insecticide with the fertilizer to control the pest and rejuvenate the plant.
Methods of applying fertilizer:
Granular – Good on Turf grass but very slow on trees and shrubs.
Foliar – Spray entire canopy/branches of plant. Good for quick uptake and when mixing insecticide for an existing pest problem.
Soil Drench – Flood the soil around the plant. Good for trees/shrubs planted in beds or have wells around them.
Soil Injection – Typical method on Medium / Large trees.  Injection into the soil at many locations around the trees root zone. This is the best method for plant on slopes or plants that have an existing pest problem like root borers.
The method used depends on several factors; slope, size , soil conditions and if we are also mixing an insecticide in the solution.
Turf Lawns
Fertilizing Turf regularly results in denser greener healthier lawns and greatly reduces weed infestations. Healthy Lawns are less susceptible to Bacteria and Fungus issues that can be difficult to correct. A healthy lawn recovers quickly from heavy use as well. Fertilizing Turf is essential for the health, growth, weed, disease and fungus resistance.
Methods of applying Fertilizer to Grass lawns:
Foliar – Spray the lawn with a power sprayer fertilizer is absorbed through the blades of grass. Excellent for quick green up and Iron Applications. Does not last as long as a granular application.
Granular – spread  dry granular pellets at the correct rate with a spreader, Fertilizer is absorbed by the roots of the grass. Must be watered in after application. This method last much longer than a foliar application.
Bermuda/Hybrid – A good rule of thumb is to apply 1/2lb. of Nitrogen per 1,000 square feet per month from April thru September.
Winter Rye grass –  ½ lb – 3/4lb of Nitrogen once up and established, avoid fertilizing in early summer when the Bermuda / Hybrid is coming out of dormancy.
Ground Solutions can diagnose and treat your turf issues. We use only the highest quality Fertilizers, Mico nutrients and organic products on all of our jobs Foliar or granular.
Fertilizing Citrus and most other trees; Should be fertilized 3 times per year in February, May and September. A Good way to remember if fertilize trees around Valentines Day, Memorial Day and Labor Day.
Fertilizing Queen Palms (and some other palms)
Queen Palms are beautiful trees but the soils in Arizona are not ideal for Queen Palms so they need to be fertilized 3 times per year (valentines day, memorial day, labor day)to stay healthy and vibrant.
A well balanced Palm fertilizer needs to have Nitrogen,Magnesium Sulpher, Iron, Copper and Manganese. The soils in Arizona are high in clay and often are high in Ph and alkaline. The High PH can make it so the roots cannot uptake the available nutrients in the soil. Applications of acid or synthetic acid is very beneficial in conjunction with a fertilizer program
Frizzle Topped Queen palm
Bermuda Grass
Bermuda Grass needs regular fertilizing for good growth and good color during its growing season. A good way to fertilize them is to apply fertilizer monthly during the summer months. A good rule is to apply a 1/2 lb of nitrogen per 1000 square feet.
Rye grass
Apply 1/2-3/4 lb of nitrogen per month.